ShowChoir members receive care and nurturing throughout their journey. They receive communication from the moment they schedule their taster session until the time of their first rehearsal, when the ShowChoir Administrator, Trilby, is waiting for them at the door.
The ShowChoir ethos and culture place a strong emphasis on accessibility and inclusivity, allowing everyone and everyone to participate regardless of musical background. Friendships and ties are formed rapidly, and everyone is given a lot of support. Every choir rehearsal is a secure and welcoming space where anyone who might be nervous can easily fit in without feeling under pressure.
Each Member continues to grow vocally throughout their journey. Members are free to take a seat in any harmony section they choose. The vocal range is diverse, allowing members to choose the most appropriate section. Men are also invited to sit in any part and, if it works, try out singing an octave lower.
Joe is always on hand to help.
Each rehearsal lasts approximately 90 minutes, sometimes longer in the lead up to a performance.
New Members are given extra opportunities to catch up with key favourites allowing everyone to take part in all or part of the performances. 
There is no pressure pout on anyone to perform at upcoming gigs. If you feel confident enough to join is, even with only some of the songs in the gig, that is absolutely great. But if you would rather wait until the next gig, that is also absolutely fine.
This approach allows each member to feel comfortable whilst allowing them to take a challenge and extend their experience as an amateur performer.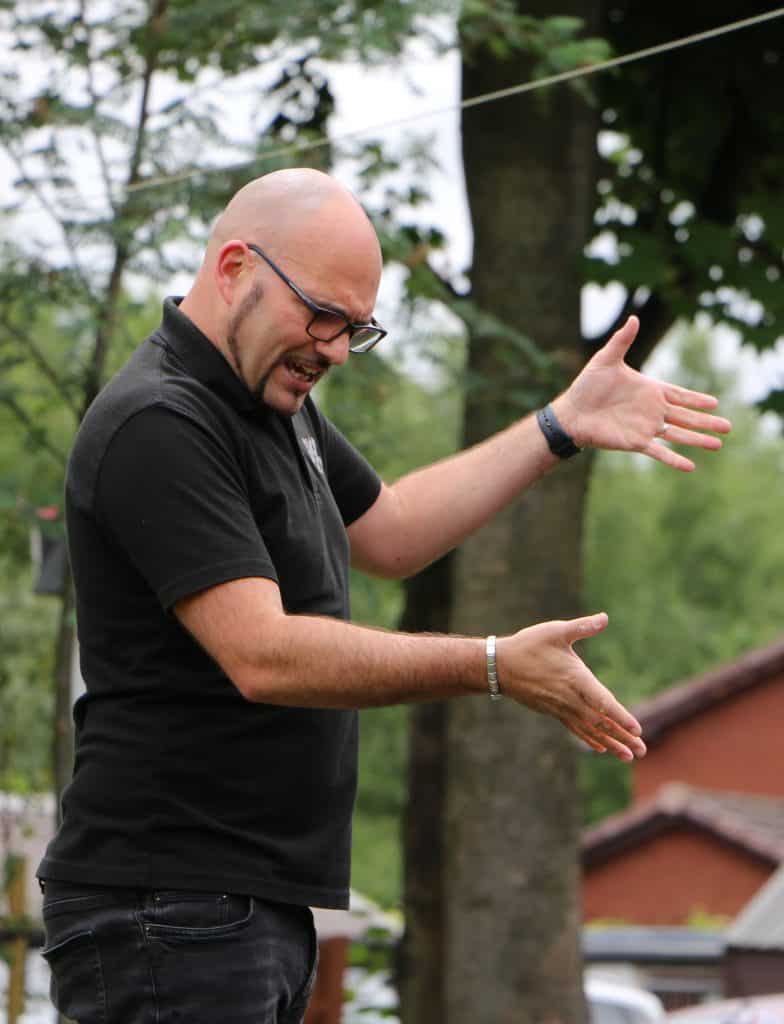 Members can choose whether or not to attend performances and events based on their own personal schedules after they are arranged and notified in advance.
The Members have several opportunities to meet new people and take part in exciting new activities thanks to the frequent and varied social events that are organised, frequently in support of charitable causes.
The Events Team assist Joe in planning each event.
At each of the events, the entire Membership is invited to sing together. This gives a fuller, richer, stronger sound. But also give the singers more confidence by singing as part of a larger group.
These occasions provide ShowChoir the chance to unite as a single choir and enjoy singing collectively.
Joe leads from the keyboard and teaches, recaps, and conducts each song throughout each rehearsal.
Although you will be given sheet music, each song is taught orally, without the necessity for any musical understanding on the part of the Members. Use the sheet music as a road-map of the song.  The harmonies improve and Members begin to hear how lovely the new vocal version of the song will be as each rehearsal and song move forward.
Each song can take up to 3–4 weeks to produce, although some are written to be simple and quick to learn, requiring only one rehearsal. This is very helpful for new Members, who can leave their first rehearsal feeling extremely accomplished.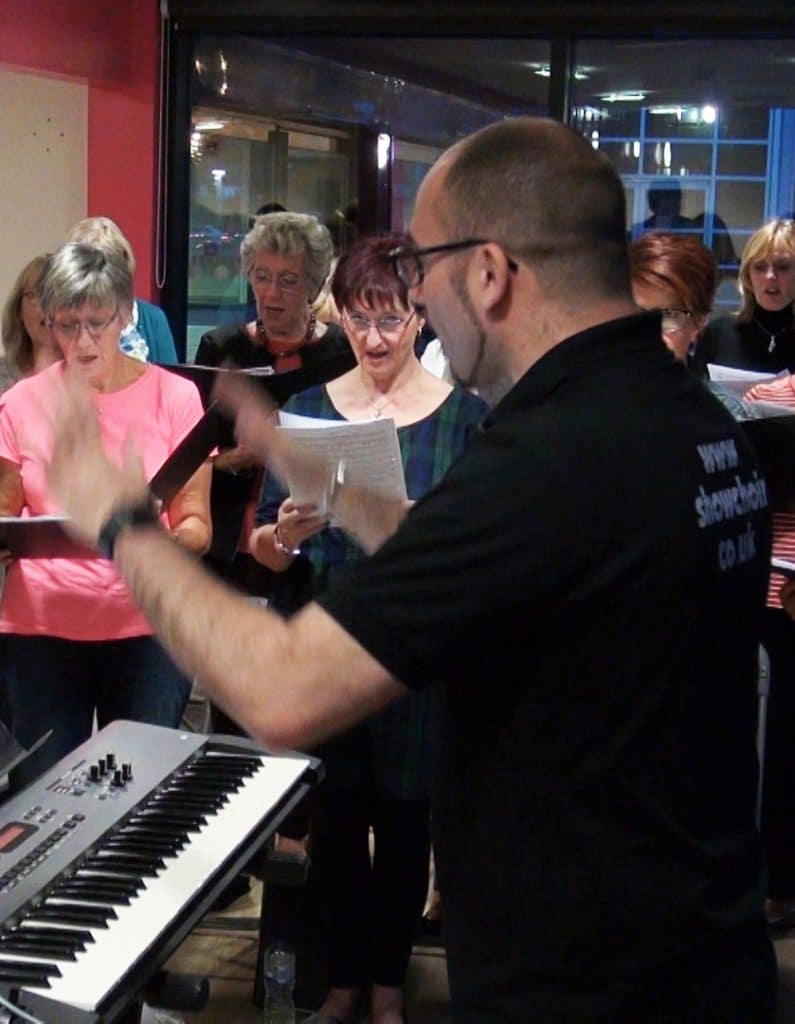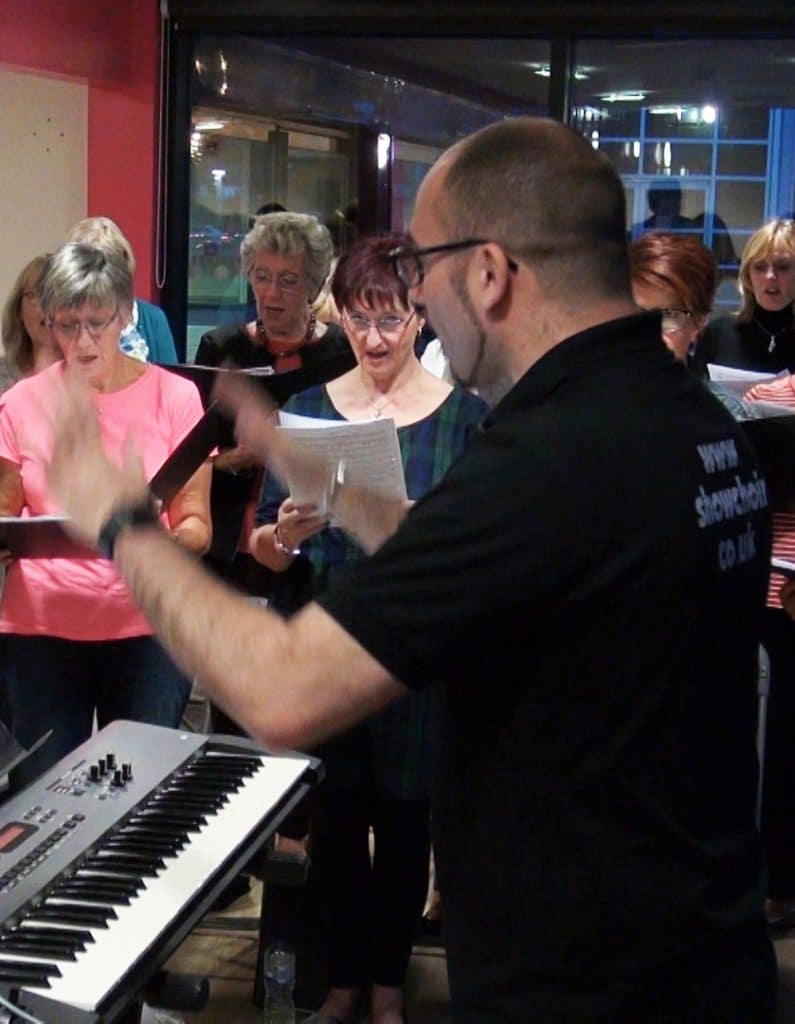 Members have access to resources to help learn and consolidate via the members area of the ShowChoir website.
As the teaching of each song is completed and the song is re-capped, Members can then access the audio resources of their own harmony part and how the full choir version of the song sounds. This allows Members to continue listening and reinforcing each song in their own time after Joe has completed the teaching.
It is important for the success and end result that each choir members learns the song in the rehearsal environment instead of attempting to learn the song solely from the audio resources. (A lot of detail would be missed otherwise and the educational process lost from the Member Experience).