About ShowChoir
an alternative to the traditional classical or community choir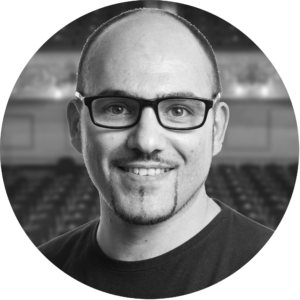 ShowChoir started in Preston, Lancashire in 2018 by Musical Director and Choir Master, Joe Martin.
ShowChoir came about as a result of looking for a "Community Choir" that specialises in Rock, Pop, and Musical Theatre, and has a great time doing what they do.
ShowChoir is run by professional Choir Leaders who are experts at getting the best out of each and every member.  
ShowChoir songs are taught in way that means no member has to read music. That means the choir is open to all.
ShowChoir offers you a fun and exciting experience. A different approach to the normal 'classical' or 'community' choir. We offer fun weekly rehearsals using musical theatre and well-known hit songs with original vocal arrangements by our very own Musical Director.
ShowChoir is the new kid on the block, but is growing and building a reputation of being a choir to be reckoned with.
ShowChoir prides itself on performing and raising money for charities as part of its yearly calendar.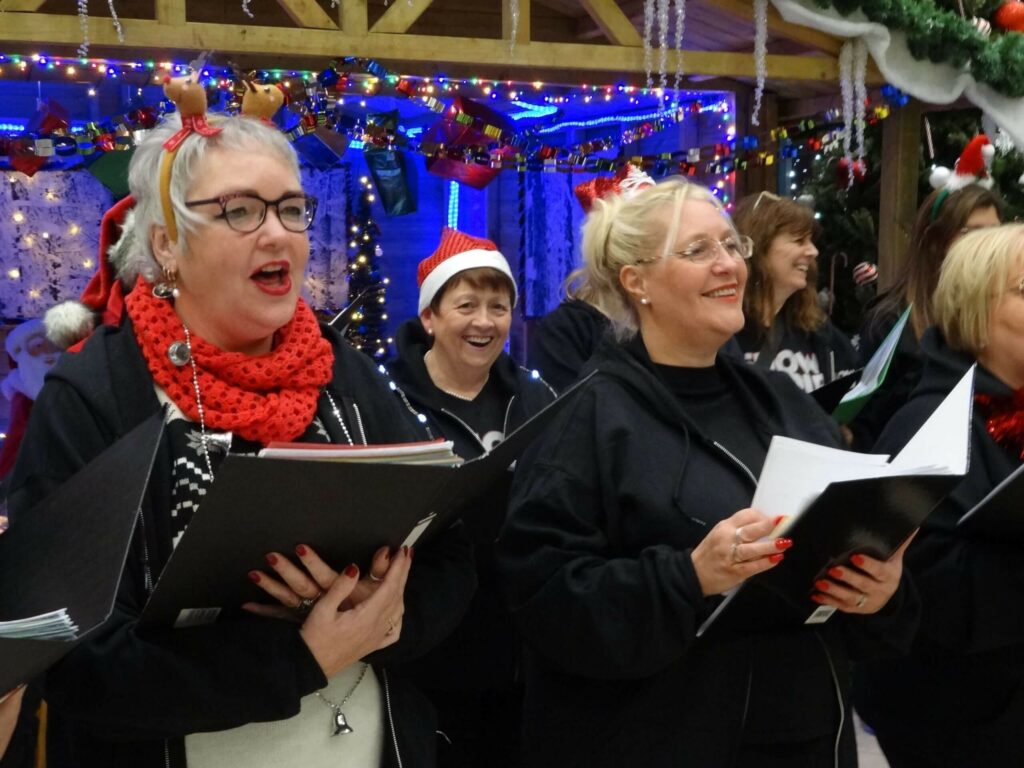 Everyone can sing – Yes – that's actually true!  So there are no auditions to become a member of ShowChoir because we want everyone to have the chance to join.  We know that whatever your singing is like now, it will begin to improve from your first rehearsal.   We teach everything by ear too, so you don't need to be able to read music or even have any experience.  You'll soon get the hang of it and you'll be amazed at how quickly your confidence will grow.  And if you're already confident, that's brilliant – we love that!
So, if you want to sing, love to sing and have enthusiasm and commitment then we want you in ShowChoir.  Come and try it and see for yourself.
ShowChoir rehearses all year round, apart from 2 weeks at Christmas.
With 50 weeks of rehearsal, we appreciate that people will have holidays booked, etc.
so just let us know that you won't be at a particular rehearsal and we will mark the register.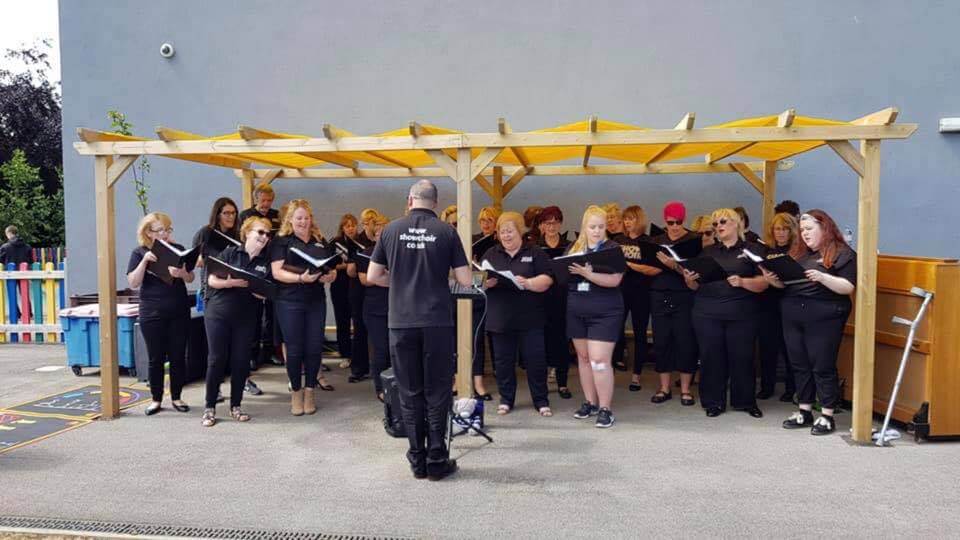 After your free session, ShowChoir costs £26 a month, payable by recurring debit card payment.  This works out at £312 for the year.
We also offer a "Term Time Only" membership.  This runs for 12 weeks per academic term. This costs £20 per month. This works out at £240 for the year.
There is also a Pay As You Go system, costing £7.50 per rehearsal.
We've tried to make membership fees as easy and flexible as possible.
My cheeks were hurting at the end of the session, so I was clearly enjoying myself.
I thought Joe was excellent, he managed us all very well, ho obviously knows his stuff and clearly knows how to run a choir. His friendly, engaging manner was brilliant, and he paced the whole evening just right.
Great teacher and great session! I really enjoyed being told where and when to breathe. Joe came away from his piano to listen to each section and whether we were in tune or not. I found this particularly helpful.
I really enjoyed last nights taster session. I thought Joe was absolutely superb! He was funny, engaging, and enthusiastic. The pace he went at I found was just right! (for me, anyway.)
Great fun and nice people. Fab music and songs to sing your heart out. Something to look forward to and enjoy. New experience and even some adventure.
Just love it! Easy going and makes you laugh, and of course, learning to sing some great songs!
Singing with ShowChoir gives purpose to the middle of the week. It gives me a real positive boost to get me through to the weekend. Its a fun environment to test yourself in if, like me, you haven't sing in a choir since school.
Why not experience ShowChoir for free